At Montgomery Kids our mission is to partner with families in leading children to become disciples of Jesus who love God and love others.
We accomplish this mission through:
Modeling and teaching kids the joy of learning about God's Word
Communicating the great love God showed by sending His Son to be our Savior
Sharing God's love with others by living a life of gratitude and service
What to expect on Sunday mornings:
When visiting Montgomery Kids on a Sunday morning for the first time:
Children's Worship for birth through 5th grade is during the second worship gathering (10:45-11:45am). Check-in begins at 10:30am at the station in the lobby.
First, go to the children's check-in kiosk in the church building lobby (next to the big Montgomery Kids sign and matching balloons). There we will meet your family, check your child into our secure check-in system, and then guide you to your child's worship drop-off location.
Upon checking in for the first time, we will ask for the following information (NOTE: We value your privacy and will not share this information with anyone):
Parent/guardian name(s)
Child's name
Child's birthdate/grade
Mailing address
Parent's mobile number and email address
Any special instructions (allergies, special needs) for your children
Your child's safety is VERY important to us. Upon check-in, your child will receive a numbered name tag sticker that will go on their clothing where it is visible to our staff. Parents will receive a number-matching sticker that you will need to keep with you to pick your child up with after service. For security purposes, the parent sticker must match the child's and be presented when you pick up your child.
In the event that we need to contact you during the worship gathering, we will either come in to the auditorium to get you, call you, or send you a text (whichever is most appropriate to the situation).
(Please see the Children's Minister if you'd like to see our full children's ministry security policy.)
NOTE: some parents visit for the first time on Wednesday night. Learn more.
Parent's Viewing Room
Montgomery Kids offers an attended nursery during the 10:45 worship gathering for infants birth through 2 years. We also have an unattended nursery that is available for parents if needed. This room is reserved exclusively for parents with babies to nurse, change or rock your little one while still viewing the worship gathering in a more private environment.
Meet our Children's Minister
Allie Noble has been a participant, then a teacher, then a Children's Ministry advisor, and now the Children's Ministry Leader at Montgomery Church since 2010. She brings tremendous experience, compassion, and loving relationships with the Montgomery Church children as well the entire Children's Ministry team. Allie also works with many children at the Albuquerque Christian Children's Home.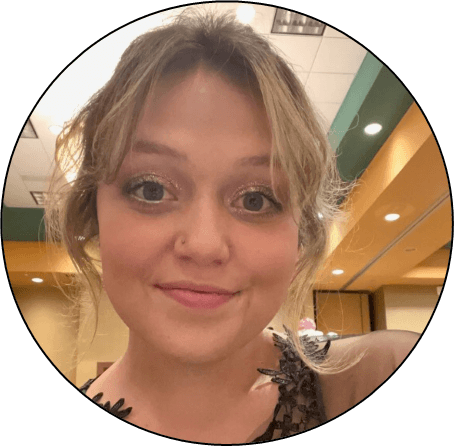 Got questions?
If you have further questions concerning our Montgomery Children experience or visiting Montgomery Church with children, simply click the button below and get in touch with us!